Featured Workshop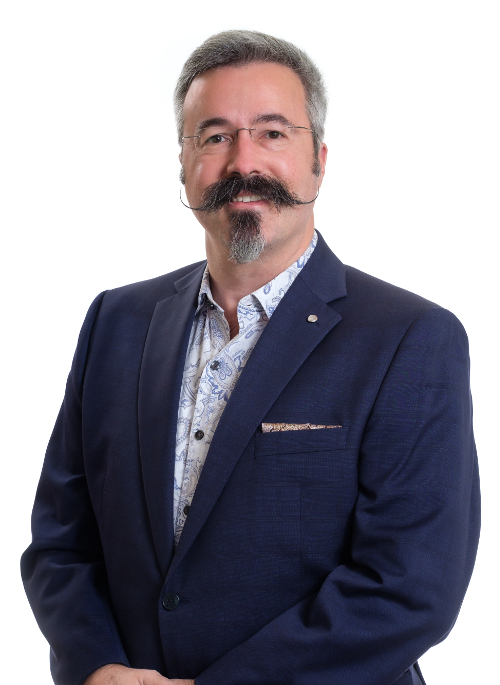 This featured TEACHx workshop is sponsored by AccessibleNU. 
Workshop Leader
Thomas J. Tobin, PhD
Thomas J. Tobin helped found the University of Wisconsin-Madison Center for Teaching, Learning, & Mentoring (CTLM); he is an internationally recognized scholar, author, and speaker on quality in technology-mediated education—especially copyright, teaching evaluation, academic integrity, and accessibility/universal design for learning.

He holds a master's and PhD in English literature, an information science master's, and certifications in project management (PMP), online teaching (MOT), Quality Matters (QM), accessibility (CPACC), and academic leadership (Penn State ALA).

Named to Ed Tech Magazine's 2020 "Dean's List" of Educational Technology Influencers and honored with the 2022 Wagner Award for Outstanding Leadership in Distance Learning Administration, Tobin serves on the editorial boards of InSight: A Journal of Scholarly Teaching and the Online Journal of Distance Learning Administration.

His books include:
Evaluating Online Teaching: Implementing Best Practices (2015) with Jean Mandernach and Ann H. Taylor
The Copyright Ninja (2017)
Reach Everyone, Teach Everyone: Universal Design for Learning in Higher Education (2018) with Kirsten Behling
Going Alt-Ac: A Guide to Alternative Academic Careers (2020) with Katie Linder and Kevin Kelly
UDL for FET Practitioners: Implementing Universal Design for Learning in Irish Further Education and Training (2021) with Ann Heelan
Find him on Twitter @ThomasJTobin and at thomasjtobin.com.
Session Description
Scaling Up with Universal Design for Learning . . . and How to Get Colleagues to Join You
To help make educational materials and practices inclusive and useful for all learners, this interactive workshop radically reflects on how instructors and designers can adopt Universal Design for Learning (UDL) in order to create learning interactions that provide students with more time for study and practice in their busy days: broaden our focus beyond learners with disabilities and toward a larger ease-of-use/general-inclusion framework.
Our workshop will contain three scaffolded elements: an overview of UDL, how to scale up UDL efforts beyond individual actions, and how to talk with colleagues in order to establish UDL communities of practice.